Our recent series of articles on bulk medical oxygen covers this crucial gas's journey from plant to patient. Meticulous management, experienced engineering, and rigorous best practices are essential every step of the way.
In this article, we look at how bulk oxygen suppliers with healthcare-specific knowledge can help improve this complicated process, working with healthcare organizations to develop a more resilient oxygen supply.
Medical Oxygen's Carefully Managed Path from Plant to Patient
Medical oxygen navigates numerous, complex requirements on its way from plant to patient. All of them play a crucial part in the ultimate goal of providing a robust supply of quality gas that is ready to help keep patients healthy.
Medical oxygen suppliers need to produce, analyze, and distribute oxygen according to regulatory and industry standards. Our article here takes a deeper look at relevant regulatory requirements, how deliveries are scheduled, and three questions to ask potential medical oxygen suppliers.


Once delivered, medical oxygen must be stored in and distributed from specialized bulk medical oxygen systems. These systems require extensive redundancies, alarms, and monitoring to support a consistent supply and rapid issue resolution. Our article here examines critical equipment for bulk medical oxygen systems, code requirements for installation and maintenance, and what to look for when monitoring your bulk oxygen system.


Once inside a healthcare facility, hospital personnel must carefully keep medical oxygen flowing at specific pressure levels, continuously assessing and resolving restrictions that could potentially impede downstream flow. Our article here provides three steps to identify these flow restrictions inside your healthcare facility.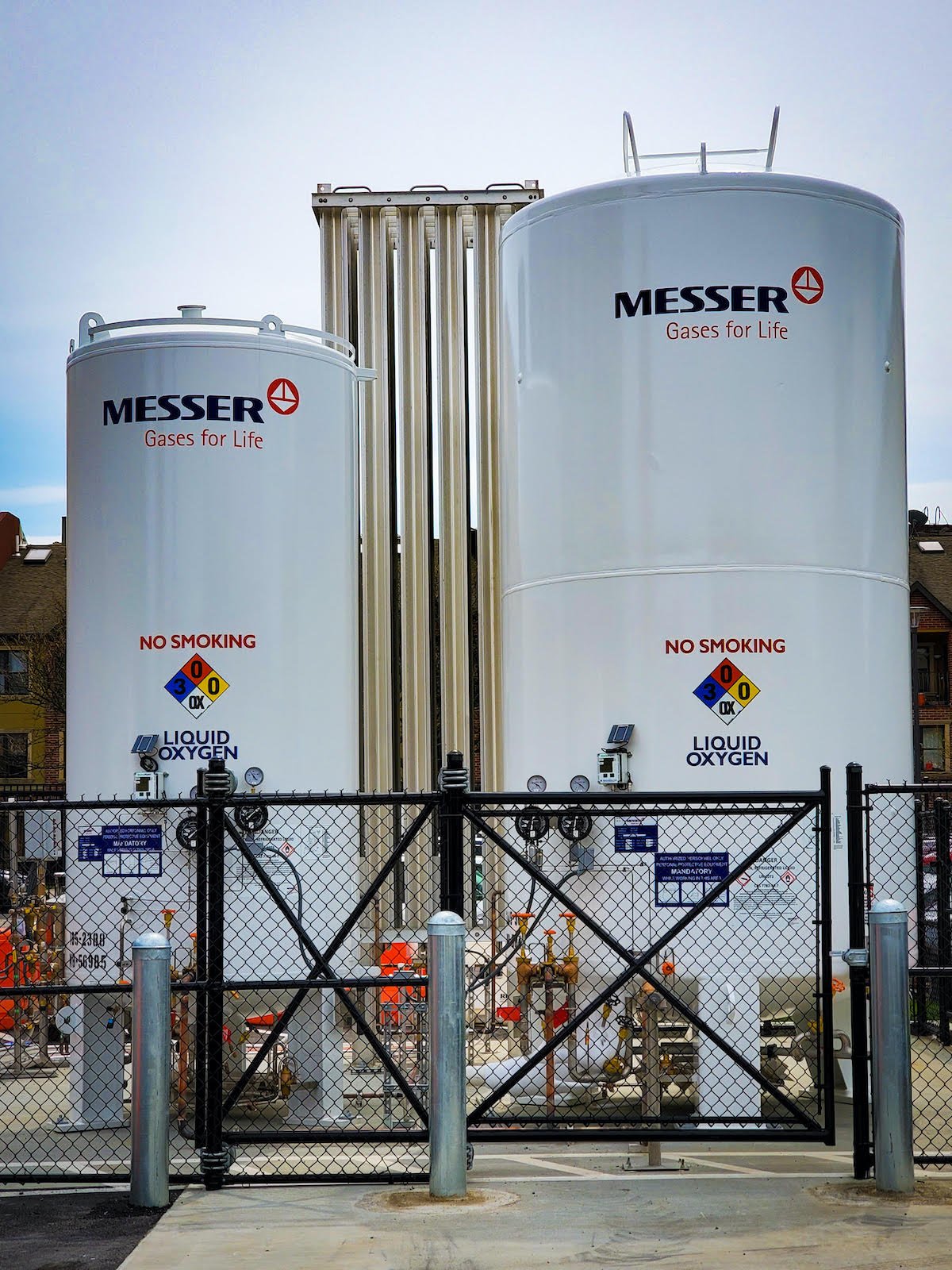 An issue anywhere in this process risks creating disruptions to patient oxygen supply. With the need to navigate this many requirements, healthcare providers need to manage medical oxygen more holistically, as a multi-stage system where risk needs to be mitigated every step of the way. Doing so, however, can be a substantial management challenge.
Why a Bulk Oxygen Supplier with Healthcare-Specific Knowledge Can Be So Valuable
With these challenges in mind, a premiere medical oxygen supplier can offer outstanding value to a healthcare organization. This article from Health Facilities Management provides a great example of why. A healthcare crisis requiring heightened oxygen usage (like COVID-19) not only necessitates increased oxygen supply but risks broader issues for the bulk medical oxygen system. In this case, "increased high flow oxygen demand within the hospital can be the cause of ice accumulation on the vaporizers that will reduce bulk medical oxygen supply system capacity..."
This ice can be removed through a de-icing process, which "must be done in accordance with the gas supplier so that it is done safely." Long-term, however, the issue will continue to recur as long as oxygen flows continue to significantly exceed design rates, and healthcare facility managers need to know "that their internal hospital systems need to be sized to intake the amount of oxygen being demanded by ventilators." Other potential issues risk setting off alarms and critically disrupting oxygen supply inside the hospital.
This case vividly demonstrates how, without the right knowledge and attention detail, a small oversight in bulk medical oxygen management can quickly spiral into an issue that presents very real risks to patient safety.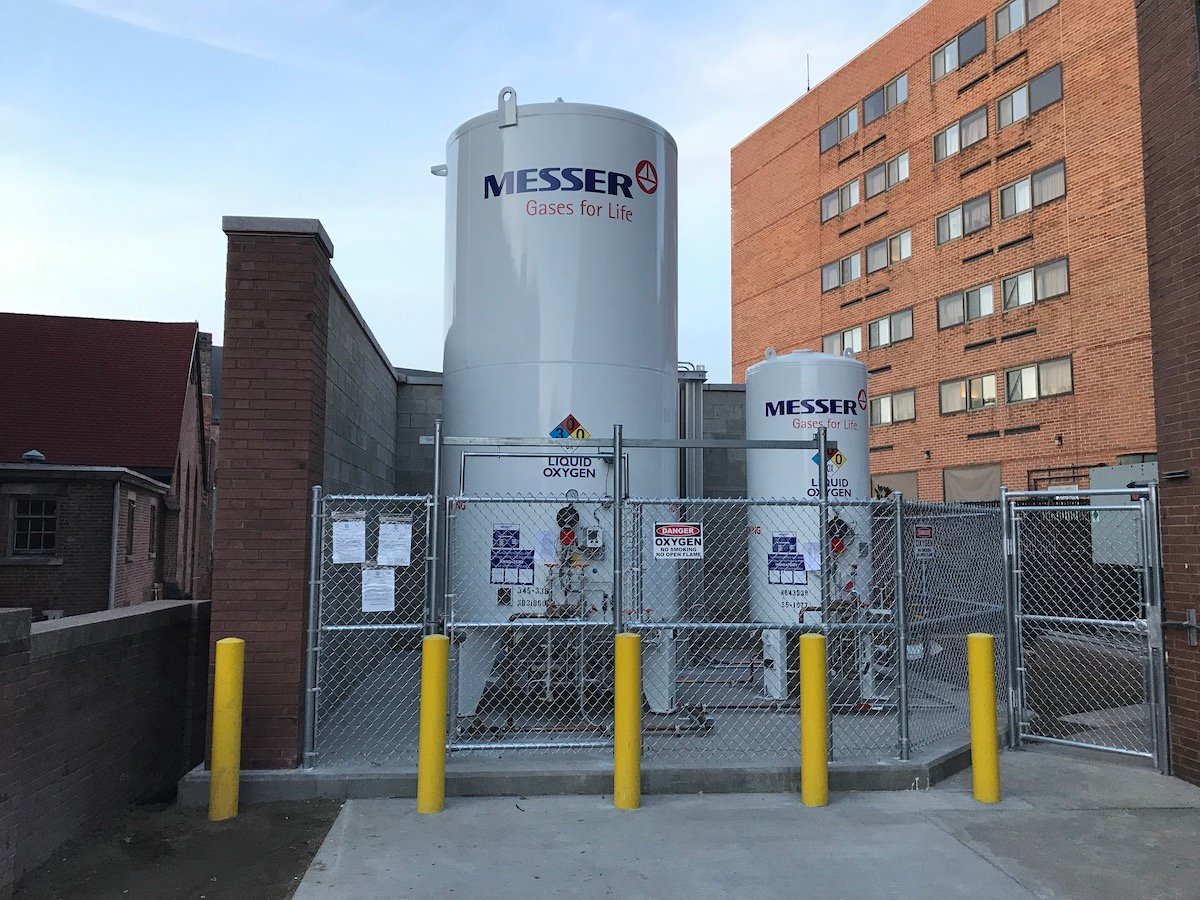 A Plant to Patient Strategy for A More Resilient Bulk Medical Oxygen Supply
COVID is just one example of the sort of issue that can put immense stress on a bulk medical oxygen delivery system, often with very little warning. Others include:
Natural disasters that heighten usage while threatening infrastructure.
Improper equipment implementation and/or maintenance leading to critical failures.
Unreliable deliveries, or a provider unprepared to deal with an emergency situation.
Inadequate monitoring leading to limited transparency into bulk medical oxygen supply.
Any of these issues risk creating problems for medical oxygen supply. For example, healthcare organizations need to consider the impact of a natural disaster that could cause damage to oxygen system infrastructure while at the same time limiting a supplier's ability to deliver more product in a timely fashion. Hurricane Ida vividly demonstrated these challenges, as this Category 4 Hurricane damaged hospitals across southern Louisiana even as it presented acute risks to oxygen supply.

When planning for these issues, working hand-in-hand with your medical oxygen supplier is instrumental to success. A new Johns Hopkins Whitepaper on "Potential Solutions to the COVID-19 Oxygen Crisis in the United States," helpfully summarized here, recommends that healthcare providers "meet with and stress the importance of the relationship with the medical gas distributor that delivers this vital pharmaceutical to your facility. A mutual understanding of what the facility needs are and what the distributor can do by all parties will help to assure that these needs are met. Also, if there are potential gaps, plans can be established prior to an emergency arising."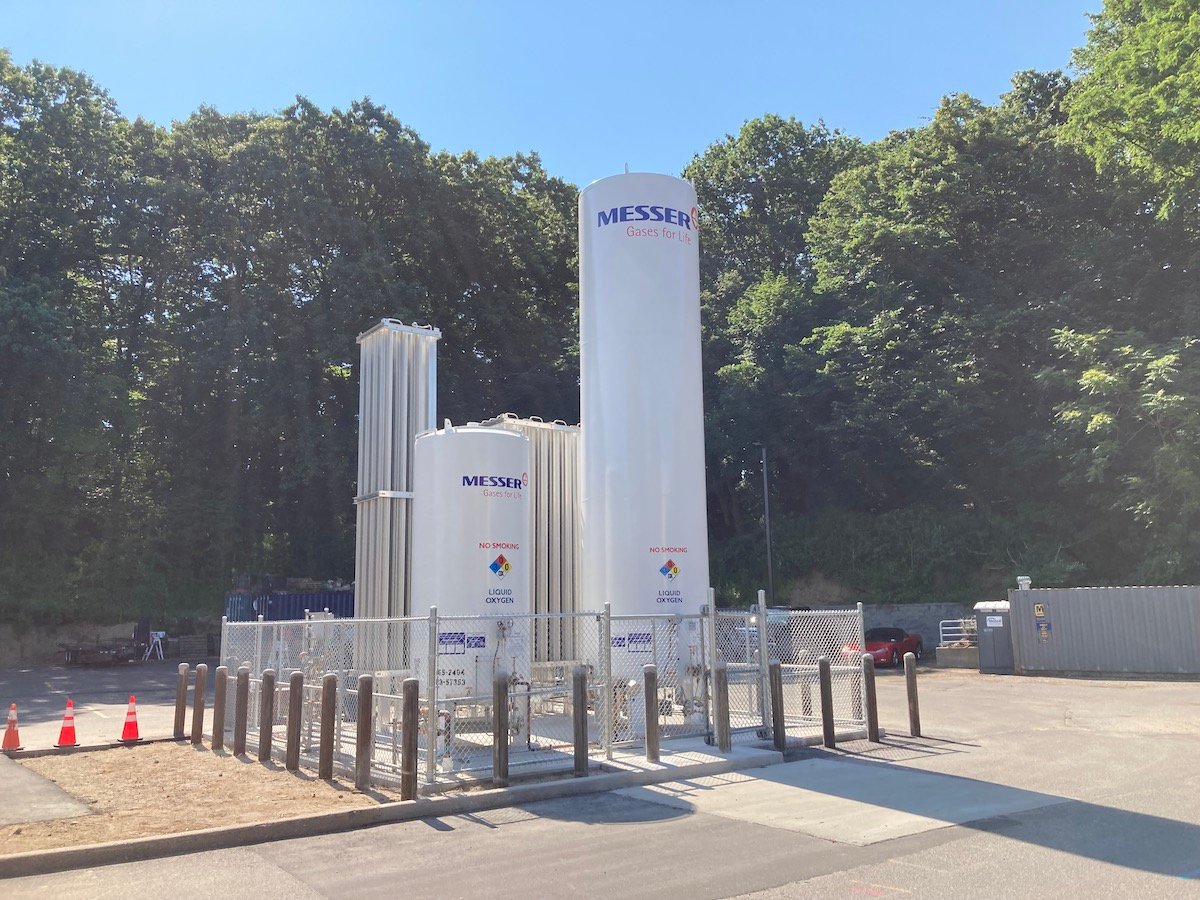 Contact Us to Learn More About Messer's Bulk Medical Oxygen Supply
Messer Healthcare offers comprehensive medical oxygen solutions for hospitals and other healthcare facilities, including bulk oxygen supply and end-to-end support with "design, build, and provide" project management services.
Messer's medical oxygen supply is backed by:
Strict Standard Operation Procedures (SOP's) to safeguard oxygen quality and protect patient safety.
A strong emergency response plan, featuring redundant telecoms, data connectivity, and a diesel generator.
Remote monitoring for mechanical or supply issues.
Demand monitoring to help production scale to match oxygen needs.
A dedicated Operations and Scheduling Center which works to provide continued access to oxygen in case of unforeseen demand surges, issues with on-site production, or delivery interruptions.
We encourage you to reach out to the Messer team to discuss how to enhance your medical oxygen supply along the full journey from plant-to-patient. You can
contact the Messer medical team
using the form below.
Get Your Free Checklist: 4 Steps to Protecting Your Hospital's Supply of Medical Oxygen