Is fresh better than frozen? Consumers these days think so.
The trend, about a decade into the making, is driving demand for fresh and minimally processed foods, which consumers perceive to be healthier than canned or frozen alternatives. Consumers are seeking out foods that contain fewer ingredients and preservatives and which have a higher nutritional content.
The main engine behind this trend: Millennials and their increasing share of consumer buying power.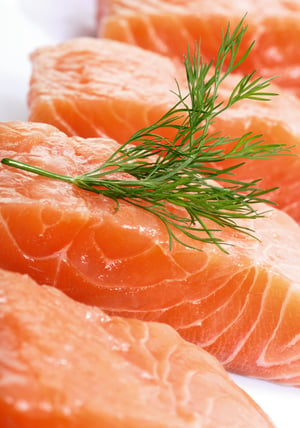 At the same time, another Millennial megatrend – eating on the go – is driving demand for convenient, refrigerated and prepared foods that are fresh, not frozen. In order to capture the growing market share for fresh prepared food – items located around the perimeter of a supermarket instead of in the freezer aisle – processors have had to revamp their operations.
But it doesn't have to be an either-or choice. The reality is that it takes time for any product to travel from a production plant or commercial kitchen to the grocery shelf. Chilling is necessary to control temperature and retard spoilage. Beyond chilling, there's also a role for freezing.
Wait!
Won't freezing a product make it impossible to label it as fresh?
The answer: No!
For example, under U.S. Dept. of Agriculture regulations, meat or poultry is only considered to be frozen when its internal temperature reaches 26 or below. So processors can use a quick cryogenic freeze to chill or crust freeze fresh products so they retain their shape, nutritional value, freshness and appearance as they move through the line. They can still be labeled as fresh.
In fact, as retailers rebalance their offerings to meet rising consumer demand for freshness, convenience and quality, processors are using new or their existing cryogenic freezing capabilities to supply them with either completely, or partially frozen food that is thawed in-store.
One great example of this is lasagna, which many consumers prefer to buy fresh. Retailers can receive various layers, which arrive frozen, and then assemble the dish in-store, using fresh cheese, sauce and vegetables to customize the final product.
Another smart use of a quick chill or freeze is in the creation of layered, refrigerated products sold fresh, such as a layered dip, pot pie, or a dessert like tiramisu. By quickly running the trayed, layered food through a cryogenic tunnel, the topmost layers are firmed up, so additional layers can remain distinct and separate.
Processors running products that tend to be soft or sticky, such as soft cheeses, deli meats or cookie doughs, may find that using a cryogenic tunnel to crust freeze prior to slicing and / or packaging, is another great way to help the product retain its shape, and reduce product sticking and wastage, which can improve overall yield.
For bakery products, such as refrigerated flatbreads and pizzas, pizza makers can use a quick chilling system, such as a spiral or tunnel freezer, running quickly to cool the product before adding sauce or toppings. The same chilling system, such as a cryogenic impingement freezer, can be used to set the sauce, cheese and other toppings prior to packaging, which helps the pizza retain its appearance.
Lastly – the product needs to be kept cool as it awaits shipping. Workers can scoop dry ice pellets or water ice onto the product, but there's a less laborious way to control temperature.
Automated box and combo-bin chilling systems eliminate the manual labor, dripping water and venting of CO2 that results from chilling with water, ice or dry ice pellets. They provide a more accurate and consistent use of CO2 by gently distributing CO2 snow into open boxes or totes and adapts to most conveyor lines.
Messer can guide you in selecting the right technology for your products and to help make sure you comply with all FDA and USDA guidelines on fresh versus frozen labeling.